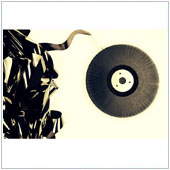 The last thing a business owner or manager wants to think about is a disaster that could cause their company to go bankrupt. While there are many things you can do to minimize the potential fallout from a disaster, the most important step is to implement a comprehensive disaster recovery plan that covers more than just data backup. If you are feeling a little lost about what to do, the following ideas may help.
Here are five tips to help ensure that your business is ready for any disaster.
1. Backup everything
While it can be tempting to only backup the most important data and programs, it can be a real chore to identify what is important and what is not. A file that is non-essential today may become essential tomorrow. If that file is lost due to a disaster, you've got a problem.
Because of this, the best backup solutions are those that cover all data and programs. But just having a comprehensive backup solution isn't enough. You also need to ensure that recovery is easy and can be implemented quickly.
2. Look into tiered recovery
Establishing a tiered recovery method means identifying the value and importance of existing systems and utilizing a recovery method that meets your needs. It's a good idea to identify mission-critical systems and adopt a recovery method that can have these systems up and running as quickly as possible. From there you can tier different systems and match a recovery method. For example, your Quickbooks or other accounting data is something you probably use on a daily basis, and should be protected with a system that will allow you to restore and move forward very quickly. On the other hand, archived files probably won't be needed right away, so they can be recovered at a later date using a slower recovery method.
3. Keep copies of all keys and licenses
Most businesses already have an immense amount of software and programs in use on a daily basis, and every day the number seems to grow. Because you're dealing with so many individual pieces of software, it can be a good idea to keep and back up extra copies of the activation keys (the string of digits and letters you enter to activate the full version of software) and purchased licenses. While activation codes are now often distributed electronically through email, there are still software developers that distribute keys by mail or with the physical install CDs. If you lose these codes in a fire, you will be out of luck and will have to purchase the software again. Making scans of the activation codes, or typing them into an Excel file, and saving the data as part of your backup could save you a lot of money.
4. Pick the right recovery locations
The best recovery plans offer multiple backup solutions which are hosted in different locations. A good provider knows this and will utilize data storage centers that are located as far apart as possible. If you choose to backup your own data, it is not a good idea to keep the backups in your office.
Similarly, if you are preparing for a big disaster, you likely have physical locations to which you can move if your main business location is damaged or destroyed. Optimal plans will have more than one location identified, located as far apart as possible. This will minimize the chances of losing full operations and increase your business's ability to bounce back more quickly.
5. Match your recovery plan to your business
There are so many different backup and recovery options that it can be tough to pick one. The best course of action is to look at your systems and how they work. If you operate strictly offline, a cloud based backup solution likely isn't your best bet. Or, if you operate fully in the cloud, a physical tape or hard disk backup may not be optimal.
Your best option is to work with an IT consultant like Providence. We have experience in planning and implementing recovery plans, and can help you find the optimal solution that will meet your needs and budget.
Published with permission from TechAdvisory.org. Source.