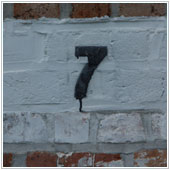 For many Apple fans, early June has become an important time of year. This is when Apple usually holds their annual developers conference – WWDC. It is during this event that Apple usually announces, and shows off, the new version of their popular mobile operating system – iOS. This year, Apple showed off a completely revamped version of iOS, which has caused quite a stir among "fanboys" and business users alike.
Here is an overview of the changes iOS 7 will bring to both the iPad and the iPhone. According to Craig Federighi, Apple's senior vice president of Software Engineering, "iOS 7 is the most significant iOS update since the original iPhone." The major changes that business users will benefit from include:
A completely redesigned interface
The interface of the iDevice has been revamped, with virtually nothing left from the older versions. This includes different icons, typeface (font), application and even the color scheme. The new interface runs on a grid system which includes all apps and windows. What this means is everything looks neat, symmetrical and easier to read. Add to this a new color palate and the new interface looks modern and – best of all – like it's a part of the phone.
iOS 7 has also been re-oriented to work on layers. Many apps have been given a translucent background so when opened they simply sit on top of the other apps, giving you a sense that there is more to the phone than just the one app you are currently using.
Control Center
Many iDevice users have been looking for an easier way to access their device's settings. iOS 7 will introduce Control Center, which can be accessed from anywhere by swiping up from the bottom of the screen. The Control Center will be your central location for popular settings and includes buttons to turn Wi-Fi on or off, set the brightness, access Airplane mode, change songs, and even access popular apps like the camera.
This will make managing important settings quick and easy, and mean no more having to scroll through Settings to find and tinker with them.
Multitasking
iOS 7 will finally introduce proper multitasking, meaning you will be able to quickly switch between open apps by sweeping your finger over the screen. You will also be able to close open apps by tapping on the image and flicking away from you. Apple noted that this feature will learn what your favorite apps are and keep them open in the background so they can be accessed quickly. This could be a great feature for the business user who uses multiple apps at the same time.
Notifications Center
The Notifications Center has also received a revamp and is now even more useful. The biggest change is that your notifications will be separated into three different views: Today, All and Missed. The Today view will show you information like appointments, weather and other important tasks. The Missed view will show missed calls, texts, shares, etc.
Car integration
If you spend a lot of time on the road, iOS and Siri can now be integrated into the navigation screens in certain cars. You will be able to see not only navigation but can tell Siri to call, email, or read texts, all while driving. Apple noted that this feature will be integrated in 2014 models from Honda, BMW, Mercedes, Chevy and other manufacturers.
AirDrop
AirDrop has been a feature in the desktop version of Apple's Operating System for a couple of years now, and will be introduced with iOS 7. If you are unfamiliar with AirDrop, think of it as a program that allows you to share essentially anything in your phone with nearby users over Wi-Fi or Bluetooth.
Many business users who store files on their phones will find this useful, as they will be able to easily share files without having to attach them to an email or upload to a cloud storage provider. One potential use for this is to store presentations on your iPad, and when you need a projector share it with a computer connected to the projector. No having to fumble with cords.
While iOS 7 has been announced, Apple noted, "iOS 7 will be available as a free software update for iPhone 4 and later, iPad 2 and later, iPad mini and iPod touch (fifth generation) this fall. Some features may not be available on all products." If you have an iDevice and are wondering what features you will get when the update releases, check out this Gizmodo article. To learn more about how iOS devices can help make business easier, please contact us.
Published with permission from TechAdvisory.org. Source.