Committed to serving our clients and our community
Along with our core values, Providence's culture is about giving back to our community. Our staff is always pursuing new ways to stay involved in the Lansing area and make an impact through charitable donations, participation in various walks, and public education. Below are just a few of the initiatives we have undertaken.
A message from our President about giving in these trying times
Providence is all about giving back. With each support request that we receive feedback on how we are doing, Providence pays it forward to Lansing charities! We are dedicated to serving you and our local community.
On 09/23/2018, members of the Providence team participated in Walk to End Alzheimer's. Held annually in more than 600 communities nationwide, the Alzheimer's Association Walk to End Alzheimer's® is the world's largest event to raise awareness and funds for Alzheimer's care, support, and research. This inspiring event calls on participants of all ages and abilities to join the fight against the disease!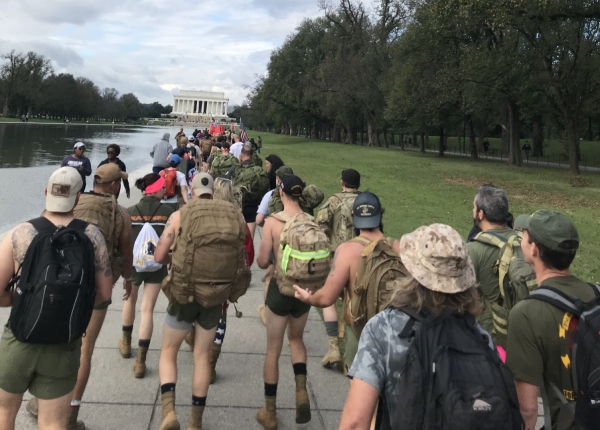 Our Cybersecurity Manager Chuck, a retired Marine Corps Captain with 21 years of service, participated in the 2018 Irreverent Warriors Silkies Hike in Washington, D.C. The Irreverent Warriors Silkies hikes are a series of events across the nation designed to prevent veteran suicide by bringing veterans together using humor and camaraderie to heal the mental wounds of war through therapeutic events and entertainment.
Chuck hiked 22 kilometers with 22 kilograms of weight to represent the 22 veterans who commit suicide each day.