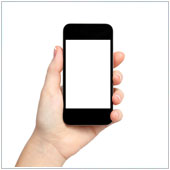 One of today's most popular and arguably most important websites is Facebook. The social media service has almost single-handedly transformed the way we communicate, and how we use the Internet. One of the more popular one to one ways to communicate over Facebook is through the use of the Messenger mobile app. Up until now, users were only able to chat by typing short text messages, but a recent VoIP-centric update aims to change that.
In early January Facebook announced that they had started testing free calling to contacts over Facebook Messenger. This feature was tested in Canada for all users with an iPhone, and turned out to work well. So, in late January, Facebook rolled the new feature out to iPhone users in the US.
This new service uses VoIP (Voice over Internet Protocol) technology, commonly used in many business phone systems, to offer users in Canada and the US the ability to use the Messenger app to call other Facebook users for free. Calls can be made via your data connection or over Wi-Fi on your iPhone. No love for Android as of yet, but we are sure it's only a matter of time. If you use the Facebook Messenger app, you should be able to use it now. Here's how you can call other users:
Open the app (or download, install and open it from here) and find the person whom you would like to call.
Tap on their name to start a conversation.
Press the "i" button in the top right of the conversation windows and select Free Call.
The user you are calling will see a notification on their phone similar to those they receive when they get a phone call over their cell network.
How can businesses benefit?
It's hard to say whether businesses will find this feature useful at this time. If your employees use iPhones, and are often in an area with poor cell service but a decent data connection, this is a free way to stay in touch.
This could also prove a good way to deal with public complaints on your Facebook page. You could encourage the person to take the complaint offline and talk to them, as long as you both have an iPhone.
In reality however, most businesses will likely not use this feature, at least for now. However, there is a good chance that Facebook will release more business oriented calling features in the future, which could give you another way to contact clients.
What do you think? Will you or your employees use this feature? Let us know, and if you have any questions about VoIP, please contact us today.
Published with permission from TechAdvisory.org. Source.