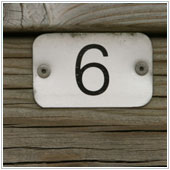 It's been a long time coming, but Microsoft has finally released a new version of Office. The January release revealed a completely new version of Office, one that is a little more modern, maybe even more exciting. In true Microsoft fashion however, there are numerous versions of Office 2013, which makes it complicated to know which version will fit well with your business.
Here's a brief overview of the different versions of Office 2013.
A tale of three Offices
There are now three different "types" of Office: Standalone, Subscription and RT.
The standalone versions are similar to older versions of Office. You buy a box from a store and have access to the software that comes in that bundle. The difference is that while older versions came on CDs or DVDs, with the newer version you are really just buying a code that allows you to download the software from Microsoft's website.
Subscription based versions are referred to as Office 365 for home, and are sold on a per month/year subscription basis. You can buy a yearlong subscription in stores, which gives you an activation code with which you download the software. This option is heavily integrated with the cloud, which means users will be able to store and access documents by signing into their SkyDrive account. You can also store files locally on your computer.
The RT version of Office is a tablet-specific version engineered for use with touchscreen devices. This version comes installed on all RT tablets like the Microsoft Surface. This will only work on tablets running ARM processors and will only be available to users who buy specific tablets. You won't be able to buy the software in stores, or online.
Office 365 versions
Office 365 Home Premium – This version has two pricing schemes: $9.99 a month or $99.99 a year. Users who chose this option will be able to install it on up to five different computers, and will be able to use: Word, Excel, PowerPoint, OneNote, Access and Publisher. You will also get 20GB free storage with SkyDrive and 60 Skype minutes a month. Also included is Office on Demand – a 'streaming' version of Office – that you can access over the Internet from any machine.
Office 365 University – This version is the same as Home Premium but is for university students and staff. The subscription costs $79.99 for four years, and can be installed on two different machines. Even if you are enrolled part-time at a college or university, you should be eligible for this option.
Office 2013 standalone versions
Office Home & Student 2013 – This is the more traditional version of Office which costs $139.99 and can be installed on one computer. Users who purchase this version will get Word, PowerPoint, Excel and OneNote, but won't have the cloud based Office 365 extras.
Office Home & Business 2013 – At $219.99, this version comes with the same software as Office Home & Student, and also includes Outlook. It can be installed on one computer. This is the likely version small businesses will purchase if they don't want to pay for a subscription.
Office Professional 2013 – Like other versions of Office 2013, this is a single install and costs $399.99. Primarily aimed at businesses, this version comes with Word, Excel, PowerPoint, Outlook, OneNote, Access and Publisher.
It should be noted that the standalone versions of Office have a perpetual license which means that you can use them for as long as you like.
Is Office 365 OK for business?
The new versions of Office, including Office 365 Home Premium, are technically for home use. While this new version uses the name 'Office 365' it is actually different from the Office 365 used in businesses. If you currently use the business offering in your company (email servers, instant messaging, SharePoint, etc), there are new versions coming. If you don't use Office 365 in your business, and are just looking for a new version of Office, Home Premium could be a good option.
Looking to upgrade to a new version of Office? Or would you like to learn more about how this software can help your business? Contact us today.
Published with permission from TechAdvisory.org. Source.