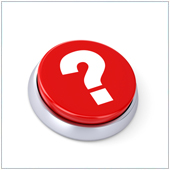 Have you ever taken a sales call with a local number, only to find out the sales person isn't from the local area? The technology that makes this possible is usually a digital network like Voice over Internet Protocol, or "VoIP." With a little extra technology and some know-how, VoIP can allow businesses to use their traditional phone lines to place long distance calls for nearly no cost. This technology is called SIP trunking.
SIP trunks blend together voice, telephone and data – Internet – connections, which allows your voice to travel over data lines. In other words: You pick up your phone, dial a number outside the office. Your call goes through the PBX – Private Branch Exchange – which tells the call where to go. The SIP picks this up, digitizes it, mashes it together with your data connection and sends your voice over the Internet to the recipient where it drops down to the original telephone lines.
There are three main components of SIP trunks
PBX. A PBX which can switch VoIP calls to traditional lines and vice versa.
Internet Telephone Service Provider – ITSP. An ITSP is similar to your Internet Service Provider, only they focus on digital telephone transmission. Often times, the ITSP is a subsidiary of, or a branch of your Internet Service Provider.
SIP trunk. The SIP trunk is a device that facilitates the two above networks, and allows them to work together to send out and receive voice and video calls.
There are some great benefits to SIP trunking, including:
Decreased phone bills. When you make calls, they are transmitted over data lines, which can cost a lot less than traditional phone lines. This is especially true if you're making long distance calls. You may even be able to ditch your current phone provider, as all voice communications could be transmitted over data lines, and cut your expenses even further.
Don't lose numbers. If you move offices you'll be able to take your numbers with you, without having to pay to have them connected to the traditional phone networks.
Calls can be easily rerouted. If your business is caught in a disaster, you can easily establish a SIP trunk in another location and have calls rerouted to your numbers there.
No need to replace your phone system. Unlike VoIP, SIP trunking works with your old phone system, which means set up costs are considerably lower.
If you're interested in SIP trunking for your business, or would like to learn more, give us a call. We're here to help.
Published with permission from TechAdvisory.org. Source.