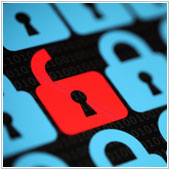 Android is the most popular operating system in mobile technology, with millions of users worldwide. This also means that there are a great number of potential threats facing Android users. Protect your phone or tablet from lurking dangers and outright attacks by reading our guide.
Protecting your Android device from digital risks and theft should be a priority as most hackers continue to exploit Android's vulnerability. However, you don't need to purchase expensive software to safeguard your device. Most of the best protection against common Android threats is available for free.
Here are ways to secure your Android devices.
Buy devices from vendors who release Android patches quickly
Beware of handset makers who don't immediately release Android updates. By delaying the patches, these vendors allow your device to be vulnerable for the time being.
Always keep your software updated
Google releases security patches fairly regularly, and most newer phones automatically inform you of updates. Update your device and apps as soon as security patches are released.
Make sure to lock your screen
You can lock and unlock your Android device's screen in multiple ways. These provide an extra layer of protection as they require you to unlock a device with either a unique code, pattern, or face recognition.
The simplest way is to use a personal identification number (PIN); however, make sure you don't use 1-2-3-4-5 or some easy-to-guess combination. For newer Android devices, you can set up a fingerprint unlock.
Downloads apps only on Google Play Store
Google Play is the safest place to download apps for your device. Third-party sites may offer an interesting lineup of apps, but these can be malicious and certainly not worth the risk.
Sometimes bogus apps make it into the Google Play Store, so always read reviews before downloading apps. These will usually tell you if an app is legitimate.
Use Google Play Protect
Google has a built-in malware scanner that monitors apps in the Play Store and in your device. Make sure it's on by going to Settings > Google > Security > Play Protect.
Use on-device encryption
This feature encrypts all your device's sensitive data, rendering them unreadable until you enter your PIN or passcode. Activate it by going to Settings > Security > Encrypt Device.
Use a virtual private network (VPN)
When connected to public Wi-Fi, there's always a possibility that someone connected to the same network is intercepting your connection. Using a VPN encrypts your information, so even if someone steals it, it's protected.
There are numerous VPNs on the Google Play Store that are free and simple to use. Compare their rankings and reviews before picking one.
Use two-factor authentication (2FA)
Aside from protecting your Android device, you must also protect your Google account. Add another layer of protection to your account by enabling 2FA. Just go to My Account > 2-Step Verification, then follow the prompts. You can choose to get verification codes on your phone via SMS or voice.
Keep an eye on your device as you would your valuable items
Thieves are always on the lookout for potential victims. Treat your device as you would your cash, jewelry, and other valuables. Avoid using your device in crime-prone areas so as not to attract attention and get robbed.
Exercise vigilance in opening emails and avoid shady websites, as hackers may be phishing for your personal data such as login information or credit card details.
Keep these tips in mind to safeguard your phone or tablet from physical and digital risks. You don't want your device and the sensitive data in it to end up in the wrong hands.
If you have any comments, suggestions or questions about your Android device, call us now. We are here to help.
Published with permission from TechAdvisory.org.
Source.