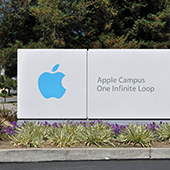 Apple CEO Tim Cook's keynote for 2019 proved to be a blockbuster. This year's Apple Worldwide Developers Conference (WWDC) featured an even more powerful flagship desktop suite, Apple OS improvements, and several other developments that further prove that the company always listens to its toughest critics.
Privacy commitment
In Mr. Cook's keynote speech, he hammered home Apple's commitment to ensuring user privacy. According to him, Apple will be utilizing new privacy tools that will allow users to sign into third-party apps with their AppleID without giving away excessive user information the way conventional sign-in methods do.
iOS 13 launch
Another exciting update is the launch of iOS 13, Apple's next-generation version of its famed mobile operating system. iOS 13 is projected to be the first iOS version to deploy dark mode, a new and improved sleep mode, app optimizations, Files app improvements, an updated CarPlay interface, a less obtrusive volume HUD, and a new WiFi-less tracking feature that connects using proximity with other devices.
iPadOS
Apple also confirmed that Apple's tablets won't be getting the new iOS 13 update. Instead, they're getting their very own operating system, iPadOS. The first big change over iOS that you'll notice is the home screen. App icons are more compact, giving you the option to display the Today View next to them. Multitasking is also much easier by enabling you to use split view and pull up and app in a side window. What's more, iPadOS will come with USB drive and SD card support and a serious performance boost, suggesting that Apple is on its way to replacing bulky laptops.
Mac OS 10.15 launch
The launch of macOS Catalina (the official name for the upcoming macOS 10.15), Mojave's successor, is also one of the major announcements in the conference. The new macOS will be a launching pad for a fully-unified app network, where developers can design a single app that works with either a touch screen or a mouse and trackpad.
Apple will also be launching new Music, Podcasts, and Books apps as part of its continued Marzipan efforts, it's soon-to-be-launched cross-apps merger. Also, the new MacOS will no longer support 32-bit apps.
New Mac Pro launch
The dramatically retooled flagship desktop computer Mac Pro was also launched whose entry-level model now features an octa-core Xeon processor, 32GB of RAM, a Radeon Pro 580X GPU, and a 256GB SSD. Higher-end configurations will feature a Radeon Pro Vega II GPU, Apple Afterburner, up to 1.5TB RAM, and a specialized graphics card which has the processing power for more than 6 billion pixels per second.
More changes will likely be announced throughout the year, so if you're an avid Apple user, it's important you stay on top of the latest news and updates. Contact us today if you want to get the latest Apple updates and tips.
Published with permission from TechAdvisory.org.
Source.