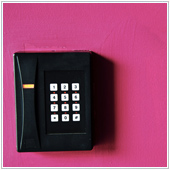 Apple's iCloud has been met, by Apple users at least, with great enthusiasm. This important cloud storage solution has many great strengths. However, one common issue, pointed out by many business users, is that it doesn't feel secure. In an effort to beef up the security of iCloud, Apple has recently introduced two-step authentication.
What exactly is two-step authentication?
Two-factor or two-step authentication as Apple calls it, is a security method whereby you need to supply two different pieces of information in order to access your account. For the majority of systems this means your password and another piece of identification or a code that has been sent to say a mobile phone or generated by a key fob.
The reason two-step authentication has become so popular, and is being implemented in numerous systems, is that it is more secure than just using your password to access your account. Because the majority of platforms choose to use your mobile phone to generate the second code – usually through an SMS – there is a good chance that other people will not be able to access your account.
In the specific case of iCloud, you will need to enter this code when accessing iCloud or iCloud Web apps like Calendar, Contacts, Mail or Notes. When you try to access an app on a new system you will need to enter your password and a four digit code sent to your mobile phone over SMS.
How to set up two-step authentication for iCloud
If you use iCloud or iCloud's Web apps you can enable two-step authentication by following these steps:
Going to the iCloud website and logging in using the username and password you would like to enable the extra authentication for.
Clicking on your account name, which is located at the top-right of the page, and selecting Account Settings.
Clicking on your Apple ID followed by Manage your Apple ID in the new page that opens.
Signing in with your Apple ID again and clicking on Password and Security.
Entering the answer to two of your security questions and then selecting Continue.
Reading the information about two-step authentication on the three following screens and clicking Get started.
Setting a phone number in the following screen. Be sure to use a number tied to a phone that can accept SMS or text messages.
Entering the code that was sent to the phone number you set in the previous step.
Selecting your phone from the list of devices and clicking Verify.
Entering the code that is sent to the device you just selected and clicking Continue.
Printing or copying the verification key in the window that pops up. You will need to keep this in order to access your account if you switch phone numbers.
Re-entering the verification key and clicking Enable two-step verification.
Checking the box to show that you acknowledge the two-step verification and understand what it means.
Clicking Done.
The next time you try to log into iCloud, you should be asked to enter the two-step verification code that will be sent to the mobile device you established in the steps above. It's true that this is a bit of a hassle to set up, but it really does enhance the security of your account and should be enabled, especially if you have connected a credit card or uploaded sensitive information to your account.
If you are looking to learn more about enhancing the security of your Mac laptop or desktop, contact us today to see how our systems can help.
Published with permission from TechAdvisory.org.
Source.