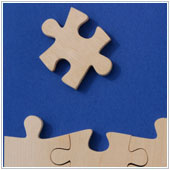 Microsoft's SkyDrive cloud-based storage solution will see some updates with next week's newest version of Windows, Windows 8.1. These updates are intended to make cloud storage solutions more relevant and useful for both general and business users.
Microsoft has said that there will be deep integration between the updated operating system and SkyDrive. Here's an overview of three new features:
1. A new way to access files
In the current version of SkyDrive, when you need to access a file from a mobile device, it is usually downloaded to your device's hard drive. Downloading to a device works for small files, but phones and tablets lack the huge storage space of desktops, which can make accessing larger files a bit of an issue.
A solution for this problem will be implemented with Windows 8.1 using what Microsoft calls 'placeholder' files. These files look exactly like normal files and folders, with a name, thumbnail and some basic information. They can be moved, renamed and copied just like normal files. The difference is that the full file isn't actually there. It's only downloaded when you actually open it.
According to Microsoft, a SkyDrive Account with 100GB worth of files will have all of these files available on any Windows 8.1 device. With the use of this new file structure, the total hard-disk space needed on a device would be around 5GB. Of course, if you open all 100GB of files, they will be downloaded and take up 100GB of storage, but the idea is that you will have access to all of your files from your device, using only a fraction of the total hard drive space requirement.
2. Improved offline access
There are times when need to access a file on your SkyDrive, but don't have Internet access. With the SkyDrive app for Windows 8.1, users will be able to mark files and folders and make them available offline. You will be able to open, edit and save the designated files, and when you connect to the Internet again, the edits and changes will be synced across all devices.
3. File management from Windows 8.1
Many Windows apps, like Outlook, have a function called file picker which allows you to open, edit and save files from within the app. With Windows 8.1, you will be able to select to save files directly to SkyDrive from within the app. For example, if a colleague sends you a report in Outlook, you will be able to save it directly to SkyDrive from within Outlook. The interesting thing is that you don't have to be online to do so; the file will save when you next go online.
If you are using the desktop version of 8.1, SkyDrive files will show up just like regular files on your File Explorer and any files added will be synced when you have an Internet connection. Should you lose connection while uploading, it will resume when you next connect.
The final new feature is related to the Windows Search function. When you search for files in Windows 8, the files stored in SkyDrive are left out by default. Windows 8.1 will bring about increased Search capabilities and will return relevant files stored in SkyDrive. Files in your search results will even show up with an advanced preview. For example, if a search result includes a document stored in SkyDrive, the first few lines of text will be displayed in the results, along with the name of the file.
Look for Windows 8.1 to be released next week, on October 18.
Published with permission from TechAdvisory.org.
Source.