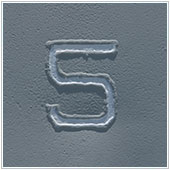 Microsoft Office programs can be found in nearly every company in the world, and their cloud version of Office – Office 365 – is steadily gaining popularity. While the most popular Office programs are available with Office 365, some components like Lync have gone largely under utilized.
Microsoft Lync is an enterprise/business level instant messaging client, combined with video conferencing and VoIP abilities, that gives companies a valuable communication medium. There are many benefits Lync can bring to your company. Here are five reasons why you should consider using it.
1. It's mobile
Microsoft has gone to great lengths to make Lync a multi-platform program. There are apps for Android, Windows Phone, and iOS, and programs for Mac and Windows. All versions are compatible with other platforms, which means that you could have a video conference including people using nearly any system or device.
This is also great if you have staff who travel or who work from home. They can still easily join meetings and keep in touch with the office, as long as they have an Internet connection.
2. It's HD
When it comes to video conferencing, you need to be able to see the participants and screen clearly. Lync 2013 supports 1080p High Definition video, which enables all participants to have a clear and crisp picture. And because Lync 2013 uses standard video coding and decoding, HD conferencing is available on almost any device that can display it.
Business owners and meeting participants will appreciate this, especially if you are doing webinars where you are sharing your screen. It also gives a stronger sense that you are sitting beside the participants, which could help improve communication.
3. It's accessible on the Web
With the release of Lync 2013, Microsoft also introduced the Web version of Lync, which allows users to use the program from their browser. Participants will be able to join meetings and conversations from their browser and still have access to most of Lync's features, including HD video, instant messaging and VoIP.
4. It offers improved teleconferencing
Lync 2013 is integrated into other Office programs like Outlook. This means you can schedule a video meeting from your calendar and send the invitation out all without having to start Lync. When the meeting is about to begin, participants receive a reminder and a link that they can click on. When they click on the link, they are taken directly into the meeting, without having to start Lync, and webcams will be automatically turned on.
Making something as easy as possible for all participants will boost attendance and help make users more comfortable with virtual meetings. If you purchase one of the Premium versions of Office 365 like Small Business Premium, you can also get hosted support for Lync. This means that Microsoft or an IT provider like Providence will host and manage your Lync server, relieving you of the worry of complicated infrastructure management.
5. There is Skype integration
While Office 365 is popular among businesses, it has so far not seen a lot of non-business use. Many personal or "home" users don't have Lync. This could present an issue if you want to use Lync to reach out to your customers. But, because Lync is integrated with Skype, it's a snap. Lync 2013 offers Skype integration, allowing for voice, video and instant messaging with Skype users. This means that your reach with Lync is improved, at little to no extra cost.
If you would like to learn more about Lync 2013 and how Office 365 can fit into your business, please contact us today.
Published with permission from TechAdvisory.org. Source.