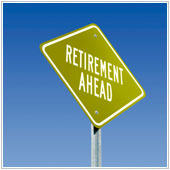 One piece of technology found in nearly every business is the server. A server allows employees to communicate effectively, access data, or fulfill their roles more easily. In small to medium organizations, one of the more popular servers in recent years was Microsoft's Small Business Server, or SBS. Despite its popularity, SBS has recently been retired, leaving many IT professionals unsure of what to replace it with.
If your company has employed a Microsoft SBS 2008 or older solution, you aren't being left totally in the dark. Before announcing the end of SBS, Microsoft announced the new Windows Server 2012, which is meant to be a replacement for SBS.
In the past, Microsoft has been a company of options, not content with releasing just one or two versions of an operating system or server structure and instead opting for many. With Windows Server 2012 the options have been slimmed down to four, two of which will likely be the best choices for the majority of small businesses.
Windows Server 2012 Foundation
Foundation is the most basic version of Windows Server 2012, and includes support for common activities like file and printer sharing. It will not, however, support virtual environments. This means that Foundation users will have to stick with physical servers instead of being able to run different servers on one physical machine. It's also limited to a maximum of 15 users.
Another downside of Foundation is that it will only be available on new servers created by Original Equipment Manufacturers (OEMs). This means that if you wish to use Foundation, you're going to have to buy a new server. So if you're looking to centralize basic office functions or connect the office internally, and don't currently have any servers, this might be a good option for you.
Windows Server 2012 Essentials
If you currently use SBS, or another retired Microsoft product, you're best bet is Essentials. At a price of around US$425, it's a low cost upgrade aimed specifically at businesses with 25 or fewer users. Essentials gives you the ability to easily connect and manage Microsoft's cloud-based solutions, such as Office 365 and the cloud version of Sharepoint, and many others. Essentials also offers Client Backup and Remote Web Access, features which are mature and have been brought forward from SBS and Home Server. Essentials can integrate with an onsite Exchange 2010 server if you are keeping email in-house and not using a cloud email service. A separate server license will be needed for Exchange.
There is a downside to Essentials if you have more than 25 users in your organization. You will need to either pay for an upgrade to Server Standard, which "unlocks" Essentials to allow unlimited users, or pick another version. Aside from this, Essentials, unlike Foundation, does support a fully virtualized server environment. Essentials will be a good choice for companies that are interested in transitioning to the cloud but may still want some features in-house during the transition (for example Exchange or Sharepoint).
Interested in learning more about integrating Windows Server 2012? Please contact us, we can help.
Published with permission from TechAdvisory.org. Source.