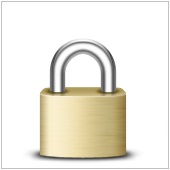 Leaving your computer for a short time but don't want anyone peeking at your desktop or files? Simply lock it. When you lock your desktop, anyone who wants to use it will have to log in using their username and password.
One way to do this is to press Ctrl+Alt+Del and then click on "Lock Computer." A quicker way is to press the Windows logo key and the L key.
Published with permission from TechAdvisory.org. Source.