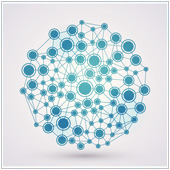 Microsoft Office 365 is constantly gaining popularity with small- to medium-sized businesses (SMBs). This means the amount of data created by Office 365 is growing, posing some challenges in tracking connections and information. This is where the Office Delve feature comes in handy.
What is Office Delve?
Office Delve is a cloud-based data visualization tool that helps business users get the most out of their data related to Office 365. This nifty tool allows you to:
Discover new information –

Delve

displays

information from different sources in Office 365 that you may find useful for what you're currently working on.

Discover what you need –

Documents you have seen before, or have recently worked on, are highlighted and made easier for you to find, regardless of where

they are stored. This makes it less taxing to find work you have been doing in the past, and continue from where you left off.

Discover new connections –

Typing a name in Office 365 will allow you to see what a user is working on, their connections, and even connect with them to build

relationships and share information. 
How does it work?
Microsoft has powered Delve with a tool called Graph to provide users with information they'll likely find useful. Graph maps the relationships between the various Office 365 users in your company, and the content/information related to them.
This "map" is then used by Delve to provide users with what they need, when they need it. Content and information is displayed on a card-based screen, which can be found under the Delve tab in the main Office 365 launch screen.
Aside from content such as profile information, links to documents, or information, users can also see: likes, views, comments, and tags, which brings a deeper social integration into Office 365.
Delve also orders content a number of different ways, including:
What you've recently worked on –

shows you content in card-form that you have recently opened or worked on

Content that has been shared with you –

shows the content your colleagues have shared with you

Content that has been presented to you –

shows content that colleagues have presented recently, or content that has been sent to you
While this idea works great on the desktop, many Office 365 users access their systems from their mobile devices. The good news is that Delve is also available to mobile users. On your device, you can browse cards with files, swipe left or right on each card to view files, and even search for colleagues and view files they have shared with you and their recent activity.
Is my data safe with Office Delve?
In Delve, only you can see your documents because there are no changes in permissions. Unauthorized third parties cannot view your activities, like what documents you opened, what emails you sent out and received, or what conversations you had on Skype for Business. Other people can see that you edited a document, but only if they have access to that same file.
If you are looking to learn more about Delve, contact us today.
Published with permission from TechAdvisory.org.
Source.