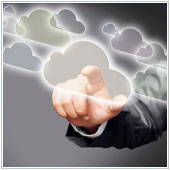 Microsoft Office 365 is an online service developed especially for businesses, to help them consolidate their office software into one perfectly organized cloud platform. This cloud version of Microsoft Office aims to provide a set of top-notch features that cater to the special needs of different business establishments through the acquisition of subscription plans.
What is Office 365?
Office 365 is an online subscription-based suite of Microsoft's popular Office programs. After users pick a subscription plan, they just have to connect online, set up a secured account, download the files they need, and roll on to work. In order to get the most out of Office 365, there are some features you should definitely know about.
Exchange Online
Exchange Online is available as a stand-alone install – you don't need to purchase a full Office 365 subscription – or can be a part of Office 365. It's a hosted version of Exchange Server, Microsoft's messaging platform, which provides businesses with the essential digital communications they need.
This feature allows businesses to run email, instant messaging, calendars, address tracking, and more. It also allows you to connect to your version of Microsoft Outlook from any Web browser. Furthermore, you can access your email and edit your Outlook based calendars and contacts from your smartphones.
SharePoint Online
SharePoint Online is Microsoft's new version of document sharing. It's available in many Office 365 subscriptions and allows users to find, analyze, manage, and share information, as well as collaborate on projects.
In addition, SharePoint online offers more social features, such as sharing your timeline in a Facebook-style status post and on your calendars. It has its own version of local syncing of data and HTML-based applications that you can also build or purchase.
Lync Online
Microsoft Lync Online, formerly known as Microsoft Office Communicator, is an instant messaging service that has replaced Windows Messenger for Exchange Server. The advantage of Lync Online is that it allows users, especially business owners, to be collaborative with a multitude of other users in real-time.
Getting everyone to be involved in a conference or meeting is easy because all of your contacts entered in Microsoft Outlook can be synced with Lync.
Office Web Apps
Office Web Apps are simply a Web-based version of the Microsoft Office Productivity Suite. Basic Web-based versions of Office include Word, PowerPoint, Excel and Note.
This feature is free of charge for SkyDrive users and comes with every Office 365 subscription. While it is useful for basic document creation and editing, the Web apps are missing some of the more advanced features of the installed versions.
If you want to know more about Microsoft Office 365 and its existing features, connect with us first.
Published with permission from TechAdvisory.org.
Source.