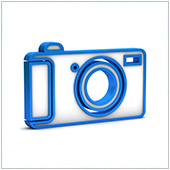 While Facebook is definitely the most popular social network for both personal and business use, other networks that connect with Facebook are equally powerful. Instagram, for example, is perfect for creating visual content that you can share on other platforms or even on your website.
Here are three ways your company can leverage Instagram for better marketing.
1. Post at the most opportune time
Many social media platforms like Facebook, have a strategic time for you to post content in order to have a higher chance of getting your name and content in front of users. But with Instagram, the time is actually different.
Because Instagram is largely mobile based, users tend to be accessing the platform at nearly all hours. One would think that if users access the platform mainly from their mobile devices, optimal time to post content would be after working hours. But, most people use their phones throughout the day, so there really is no major difference; users are online at all hours.
Therefore, almost any time can be a good time to post, which means you need to figure out what is the best time for your company and industry. Try picking a time when you think your audience will be looking at their devices, and post then. Keep track of how many shares, likes and comments you get. Follow this practice for a few weeks, then try another time. With enough experimentation you should be able to determine when you get the most interaction, which could then be the best time to post.
Consider your industry too. If you are a restaurant that is only open for dinner, posting pictures in the evening may not be the best idea. Instead post in the afternoon, before you open.
2. Hashtag it!
Like Twitter and now Facebook, Instagram supports hashtags. By adding a hashtag in front of the terms in the image or video's description, you will make your post searchable and could increase the chances others will see it. And unlike the other networks, using multiple hashtags could actually increase interactions.
That being said, not every word should have a hashtag. Instead, add hashtags to words that are related to the image or video you're posting and try to integrate them seamlessly into the description. Putting all of the tags at beginning or at the bottom of the post could just give you a jumbled mess, running the risk of driving users away.
3. Videos or photos?
Instagram recently introduced videos, which have proven to be useful for many marketers. While this is still a new feature, the bigger companies are using it while the smaller ones haven't begun to adopt it.
If you can find a use for 15 second videos – perhaps showing how to use your product – you could see an increase in traffic and interactions. Because you can also upload or link the short videos to your Facebook page or website, Instagram could turn out to be a valuable tool for short video promotions.
Of course, you can do this with photos as well, so be sure to try incorporate both features. There are also numerous filters you can apply to both your videos and photos, so be sure to look through them all to see what makes your content look the best.
Published with permission from TechAdvisory.org.
Source.