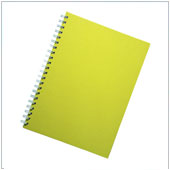 One of the less well-known components of Office 365 is the note and collaboration centric OneNote. If you haven't used this program before, you may be pleasantly surprised as to how useful it can actually be.
Here are five ways you can use Microsoft OneNote in the office.
1. Conducting interviews
Interviewing potential hires can be tiring and time consuming, but it has to be done. One thing that can help is to come up with a set of questions to ask at every interview. OneNote is the perfect tool for this, as you can create a set of questions as a template and then create a new page that includes these questions.
During or after the interview you can fill out the new page and add your thoughts and notes. The main advantage here is that all of your notes and interview related materials are in a central, easy to find location. This should make interviews just that much easier.
2. Take screen shots
OneNote allows users to easily capture screen shots. When you press the Windows key + S the screen will grey out and you can then drag a box around the region you wish to capture. When you let go of the mouse button, the image is automatically saved to OneNote's unfilled notes section. From here you can copy and paste it into other notes, or save it as a PNG image file.
3. Share notebooks
When working on a project with multiple colleagues from different teams it can be tough to get everyone on the same page. A good first step is to have a central area where users can input information or make notes about tasks or ideas. OneNote allows users to create and share notebooks in a central location that can be accessed by everyone involved.
By having a so-called digital whiteboard, where ideas can be pitched and notes kept, you should see more fluid communication and maybe even increased productivity and project effectiveness.
4. Team to-do lists
For a team to be effective, its members need know what they are supposed to do and what needs to be done. OneNote has extensive to-do lists that allow users to contribute, thus making managing a team easier and ensuring all members know what needs to be done.
5. In-house wiki
As companies become larger and more complex, it can be hard to find the information you need when you need it. That's why internal wiki's that contain company information and answers to common questions have become popular with larger companies.
OneNote allows users to link between notes and notebooks and saves changes in real time. If used correctly, you can create a powerful and useful wiki which can be accessed and changed anytime.
If you would like to learn more about OneNote and how it can fit into your organization, contact us today.
Published with permission from TechAdvisory.org.
Source.