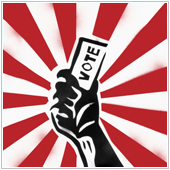 Microsoft 365, the cloud version of Microsoft's popular office suite, has some great features that help small business owners boost their communication effectiveness.
This is especially true for Outlook. One useful feature is the ability to conduct polls via email. Want to know what day of the week is best to have a meeting? Add a poll.
Here's how you can create polls and votes in your emails using Microsoft 365's Outlook.
Open Outlook, and click New Message. If you have an email you'd like to attach a poll to, and forward it to others, open the email and click Forward.
Click on Options, located at the top of the window you compose the email in. From the drop-down menu, select Tracking.
Click Use Voting Buttons.
Choose from the options.
If you choose Custom, you'll be able to customize the names of the buttons. This is done by:
Follow steps 1-4 above, and select Custom.
A window called Message Options will open, under Voting and Tracking Options select Use voting buttons.
Delete the default names and enter the name of the buttons you'd like to use. Be sure to separate them with a semicolon, with no spaces e.g., Choice One;Choice Two;Choice Three.
If you want a read and delivery receipt sent to you, press the two respective boxes below Use voting buttons.
Click Close. You'll notice the buttons show up in the area where you compose your email. Compose the rest of your email, and click Send.
You can review the results by opening the email you sent, usually found in the Sent Items folder on the left-hand side of the Outlook window. In the open email, press the Message tab followed by Show and Tracking. If there haven't been any responses the Tracking option will be grayed out, and you'll be unable to click on it.
Being able to include a poll in your emails is a great feature of Office 365 that can be used for many situations. If you'd like to learn how to use other features of Office 365 please contact us.
Published with permission from TechAdvisory.org. Source.