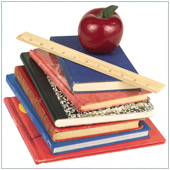 Any user of Mac OS X will often extol how easy the OS is to use, and how many great features there are that users of other operating systems are missing out on. While this is true, when a user moves over to OS X they often find that the OS has a bit of a learning curve that many users never really conquer. There are a large amount of features and different ways to do the same thing.
Here are five tips on lesser known OS X actions.
Full-screen maximization. One of the first things users figure out is what the three "traffic light" buttons at the top of every window are. Pressing the green one will maximize a window, but even then it won't take up the full screen. If you do need a window to take up a full screen, press and hold Shift while clicking on the green button.

Efficient search with Spotlight.

While OS X is a well laid out, and intuitive OS, it can be a chore to find a file or app. To make this easier, you can use Spotlight. Press Command + Space bar and Spotlight will open in the top right of the screen. Type in what you're looking for and you will be given a list of everything on your hard drive with the query in it. Pressing the magnifying glass at the top right will also open Spotlight.

Remove icons from menu bar.

The menu bar is the semi-transparent bar that goes across the top of your screen. In the top right, you may notice some icons that you don't use. You can get rid of them by pressing and holding Command, clicking on the icon and dragging it off the bar. Be sure that the icon is something you don't use before you remove it; restoring them can be a bit of a chore.

How to take a screenshot.

Eventually you'll need to take a screenshot. To take a screenshot of everything on your screen press Command + Shift + 3. Pressing Command + Shift + 4 will change your cursor to a cross with a circle, which allows you to drag over what you want to capture. Screenshots are saved to your desktop and will be labeled with the date.

Add and remove apps to Dock.

Did you know that apps on the Dock – where your apps are stored at the bottom of the screen – can be removed? To remove an app, hover your mouse over it, then press and hold the left mouse button down and drag it off the dock (you will see a dust cloud below the icon) and let go. To add apps, open your Applications folder, select the app you want and drag it to the Dock.
Mac OS X does take some time to get used to, but with tips like these you can adapt more easily. If you have any questions about using Mac OS X in your office, please contact us.
Published with permission from TechAdvisory.org. Source.