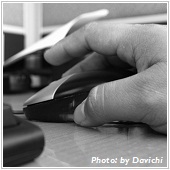 In Microsoft PowerPoint 2010, you can set an animation to trigger when you click on an object. This is a simple way to add and control interactivity to your presentation. To add an animation trigger, select an object that already has animation applied to it.
On the "Animations" tab, in the "Advanced Animations" group, click "Animation Pane" and then select the animation that you want to trigger. Back in the Advanced Animation group, click and hold on "Trigger" and select "On Click of" and select the object for which you wish to trigger the animation when clicked.
Published with permission from TechAdvisory.org. Source.