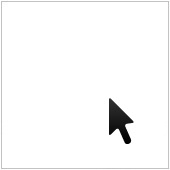 In Windows, there are various options for configuring the speed, look, and behavior of your mouse pointer to exactly the way you want it.
To do so, click the Start button, and then click Control Panel. Click Hardware and Sound, and then under Devices and Printers, click Mouse. In the Mouse Properties box, click on the Pointers and Pointer Options tab, and adjust the options to change the shape and size of your cursor by changing the "scheme". In the "Pointer Options" tab, you can change the speed, visibility, and other characteristics of your pointer. You can add pointer trails, automatically snap the pointer to buttons and dialog boxes, and so on. These settings are especially handy when using small screens such as on laptops or netbooks.
Published with permission from TechAdvisory.org. Source.